Ludlow
56 East Street
Ludlow, MA 01056
(413) 547- 8024



2014. TIME TO GET LEAN!!TAKE CARE OF YOUR HEALTH, FEEL BETTER, AND BOOST SELF CONFIDENCE- ALL AT THE SAME TIME!
> We understand that the economy is weak and as a result some of our members have encountered some hardships. As a service to our members, we would like to offer the opportunity for potential members to take over the remainder of some of their contracts. None available currently.
WE NOW HAVE A 30 MIN HYDRAULIC CIRCUIT- IDENTICAL TO CURVEStm. LOCATED IN A PRIVATE AREA- GREAT FOR BEGINNERS, SPORTS REHABBING OR FOR SENIORS.
PERSONAL TRAINING SPECIALS AVAILABLE- GIFT CERTIFICATES AVAILABLE
We believe in mind, body and spirit. Our goal is to help you attain mental health through physical achievement. Bring your spirit with you.
All Day All Night FitnessTM is the area's first Key Card Access health club.The club is co-ed and is available to its members 24 hours a day, 7 days a week, 365 days a year. We offer state of the art equipment with out the crowds.Members are able to use their personal card to access the club anytime- day or night. This makes All Day All Night truly "available when you are"TM
Even with your busy schedule, exercise is now extremely convenient.
This Club provides you a work out environment solution to meet your schedule. Work out on your time, not ours. Always open for you to achieve your fitness goals. Our club is your home away from home gym.
Conveniently located over the bridge in Ludlow, MA. Easy access to and from the Mass Pike.
The facility is monitored by a 24 hour digital surveillance system for your security as well as 24 hour access to emergency personnel if needed. Your safety is our priority.
The Club will be Open for Membership during these hours in FEBRUARY
MONDAY Through THURSDAY 10:00AM-7:00PM
FRIDAY 10:00AM-1:00PM
OTHER WEEKDAY TIMES BY APPOINTMENT
SATURDAY 10:00AM-1:00PM
SUNDAY BY APPOINTMENT
Please come in to see us during these times or call 547-8024 for an appointment. If you plan to be outside the club call us and we can let you in to see the club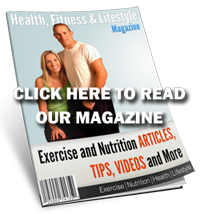 ---